Industry: Building Envelope Fabrication
The Canadian building industry showed no signs of slowing down in 2019 with the requirement for high-rise buildings growing to accommodate ever-increasing housing needs. According to reports, Toronto alone will see 31 new skyscrapers by 2024.
Canadian fabricators producing the back panels and curtain walls for these demanding and varied projects rely on Danobat's process-integrated and efficient machines to provide them with the highest versatility and flexibility in diverse applications, while also meeting aesthetic expectations.
In this post, we'll review how two fabricators used Danobat to meet their client's needs.
Client: A Leading Ontario Building Envelope Contractor
Application: Punching Shearing & Panel Bending from Coil or Sheet Material
For this project, the client needed a solution capable of producing panels in huge numbers and with great diversity, working with materials from 20 gauge pre-painted, all the way up to 11 gauge aluminum.
Danobat delivered a flexible line to a high-end Ontario fabricator, beating out all high-end American fabricating competition. The line was already proven to be very efficient at other Canadian curtain-wall panels and glazing companies before and therefore a safe bet for this customer.
Material comes directly from a coil material , or optionally from sheet material, through the straightener and is then blanked by the Danobat Cupra punch shear system, with the Danobat PM panel bender subsequently forming the part in a mere matter of seconds. Sequential production at its finest.
Staff were trained and up-to-speed in no time at all and the entire line was up and running within a few weeks. All parties agreed that the Danobat Cupra-BM Line was able to deliver efficient sequential production.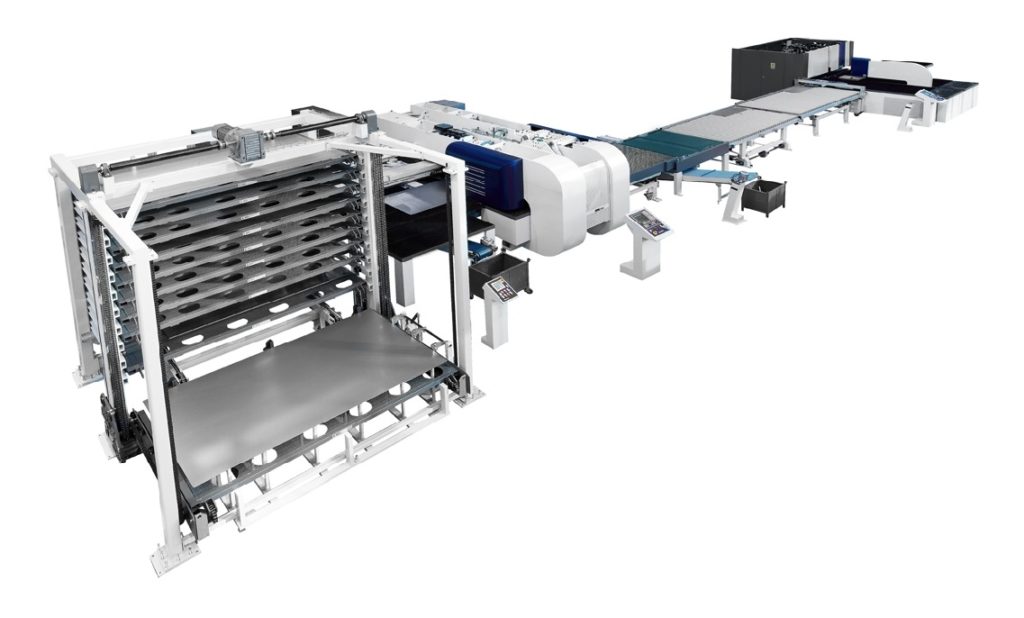 Client: Alberta Architectural Sheet Metal Fabricator
Application: Punching Shearing
A precision architectural sheet metal fabricator located in Alberta working extensively in the building envelope industry opted to use the Danobat Cupra punching shearing machine during 2019.
They previously had a machine of similar capability from an Italian supplier, but decided to move on from following a visit to Danobat's remarkable facilities in Spain.
The fabrication company's owner and production manager had no doubts that the Danobat Cupra was the way forward for their business and wholeheartedly decided in favour of the 1,500 x 4,000 mm punch shear machine.
The decision was cemented upon considering the efficiencies gained through implementation:
Solidly built with a 30 metric ton punching power, the Cupra incorporates the 'Easy Turret' system which vastly improves operator access to the upper and lower tooling and reduces overall tool change time.
There was a great improvement for the maintenance crew who also benefited from increased access to the shearing system.
Crucially, each tool in the multi-tool became indexable (can now be accessed independently without disturbing the dynamics of the machine overall), resulting in considerable improvements over their previous punching shearing machine.
According to the team, the simplicity of this machine, combined with its functionality, is altogether fantastic!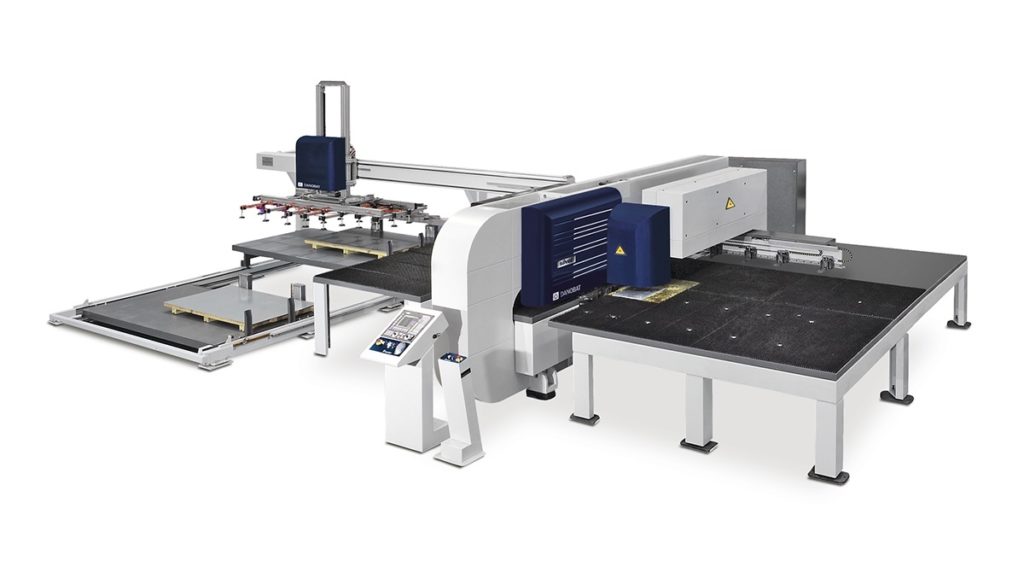 Contact us today to learn more about how the impressive Danobat range can enhance productivity in your business!