The flexible and innovative solution that Produtech offers are well known among a core group of customers all over the world. 
Italian elegance and refinement go together with a productive series of machines at very reasonable investment levels. Produtech Efficoil coil-fed punch-lasercutting machines are extremely flexible and easy to use, and deliver great production performance by processing coil material instead of sheet material.
Productech CNC coil punch-laser combination machines offers remarkable flexibility and process efficiency. They require no time for sheet changing or part extraction.
Unlimited parts lengths means you can create virtually anything you can imagine and the absence of any gripper-zone limitations and limitless x-axis material supply you'll enjoy material utilization rates in the upper 90% category.
Seesing Says:
I am a big believer in the complete Productech portfolio as it delivers an attractive combination of flexibility, performance, reliability and innovation at an attainable price.
The company enjoys a well-earned reputation with their machines delivering high-quality products in countries around the globe.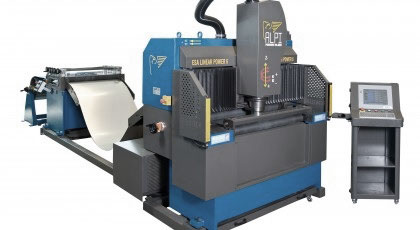 Let's Talk
How would you like me to contact you?