2019 has undoubtedly been Schroeder's Bi-Folding Machine installation year.
To showcase just how smart Schroeder CNC folders are, let's take a look at three of the many Canadian Schroeder metal forming machine installs and how they run at a wide range of fabricating plants.
Case #1. Fuel Tank Application
Our first example runs at a job-shop, which proudly produces fuel tanks. This business was in need for higher accuracy and required a solution like the Schroeder PowerBend Professional, which would run parts day in day out.
Delighted with their installation of a Schroeder, their team is thrilled with how quick their new bi-folding machine is.
You should see the operator smile!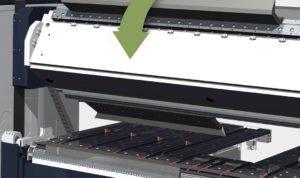 Case #2. NEMA Enclosure Application
Our second example is a NEMA Enclosure producer that changes models on the fly. The Schroeder MAK-4 with Auto Tool change performs necessary changes instantly.
Deep box or shallow panel? It's all the same to this incredible machine.
The accuracy of operations has improved for the NEMA Enclosure producer, as has their throughput and efficiency.
They are very happy customers indeed.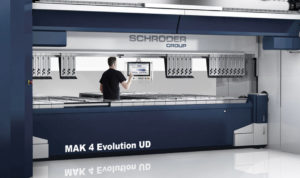 Case #3. Snow Plows & Bucket Loader Application
In our final example, the Schroeder MAK-4 produces attachments like snow plows and bucket loaders.
The client used to do four buckets per hour on a press brake, so you can imagine how happy they were when they switched to a Schroeder Up Down folder! Now they can do 22 per hour.
Talk about a success story!
Seesing Says:
"I'm in sales. I don't make metal parts like my customers do. But if I were a metal fabricator myself, I'd put these machines on my floor. Unequalled technical superiority and efficiency. The first Schroeder is often purchased because of technical reasons, subsequent orders are initiated by the customer's CFO…and for a reason."
– Luc Seesing, President SMD Machinery Inc.
Contact SMD Machinery
SMD Machinery has a well-earned reputation for delivering imaginative and innovative solutions to the metal fabricating industry. Contact us today to learn more about the Schroeder's Bi-Folding Machine's we carry.
905-473-9095