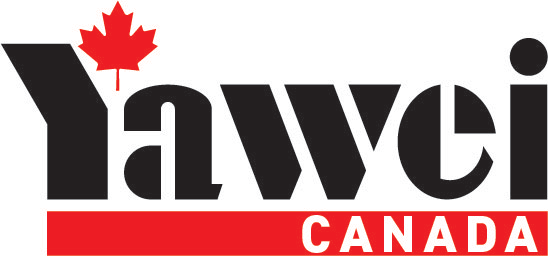 Yawei is a leading Chinese manufacturer of quality sheet metal working machine tools including CNC laser, CNC press brakes and CNC turret punch machines. Quite simply, Yawei is a high volume producer of genuine work horses and offer options which will meet the requirements of the vast majority of Canadian metal fabricators.
Yawei's CNC Turret presses have earned great reputation through the years.
Initially producing machines mainly for a major Japanese CNC turret press manufacturer, Yawei grew to be a renowned manufacturer of quality turret presses and punching-shearing centres on its own.
The machines employ Thick-Turret, Amada Style tooling. Fast Yawei punch-shearing systems are also becoming more and more popular in addition to the CNC turret presses.The machines come with flexible auto load unload systems and the cost per part is therefore extremely low.
Seesing Says:
CNC turret presses, in a way, are a bit like a commodity, let's face it. "They all" make good machines and have nice options. But if you're going to invest your money in a commonly built machine, you may as well buy it for a very decent price and also get good working load unload automation with it. Yawei offers you exactly that. Efficiency at work.