The EVO-HD is a massively powerful up-bend folder capable of bending 5/8″ mild steel to an accuracy level simply unheard of when forming plate on a press brake.
With the EVO-HD your heavy plate forming landscape changes completely. The plate is rolled in position and then clamped. It remains horizontal while the machine bends the flange up, while the operator oversees the quick and easy forming process. No more crane and helpers required. Just a breeze for one operator.
With this reliable and robust Schroeder folder your productivity goes through the roof, not your plate. Bending throughputs are unsurpassed with this heavy duty folder. You will dramatically improve output, minimize non-productive time due to handling, creating another substantial reduction in part cost. You have to see it to understand it.
It bends 5/8″ at 10′ ( 16 mm x 3,240 mm ) mild-steel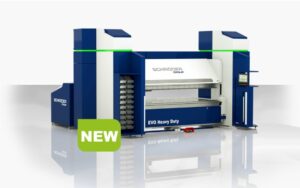 Seesing Says:
This monster folding machine is an absolute money maker for you, outperforming any other thick-plate bending machine out there. It's phenomenally flexible and its high productivity makes for an excellent ROI. Your CFO will surely smile at you with this machine. You just got to see this big bender in action yourself.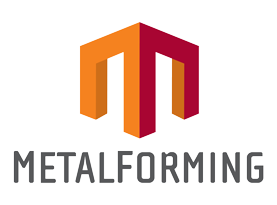 MetalForming, LLC. (GA / USA) imports, sells, installs and services Schroeder folding machines in North America.
Let's Talk
How would you like me to contact you?