KIMLA — a high-end European manufacturer of CNC metal working machines, specializing in the application of innovative technologies, has created a unique line of fibre lasers with high performance at an affordable price.
KIMLA's flat-bed lasers and tube laser combination machines are unmatched in the market. Simple in design and service, they are characterized by exceptional reliability and innovation. Kimla's automated load and unload systems are flexible, extremely compact and very easy to use.
The CNC control system and production software is produced by KIMLA, delivering comprehensive system integrity.
The company employs only superior, self-developed drivers and linear motors with double density to drive the X-Y and Z axes, delivering the highest torques attainable to achieve the highest acceleration and deceleration values. 6G dynamics are standard, everything less than that is a trade off.
A standard option is the Ink-Jet marking system. Put a barcode or part number on the part while cutting it. You'll love it.
Up to an eighth of an inch material thickness, or, depending on the application, even up to quarter inch, Kimla machines beat every competitor on the market today. We dare you. Send us your nest and we'll prove it.
By the way, the next thing that now slows down the cycle time is the change-over of the shuttle tables. Therefore, Kimla offers you a 3rd shuttle table as a standard option. You want to have beam uptime right? Look no further.  
And one more thing: These machine's affordability combined with extremely high efficiency, make sure you're going to be the most competitive supplier of laser cut parts on the market. You're gonna be busy!
Seesing Says:
If I had a cutting job shop of my own the decision to purchase KIMLA would be easy.
As far as I know, there is no real alternative for those seeking the maximum efficiency, highest throughput of cut parts/hour, cutting edge technology and remarkably fine cut quality. KIMLA is a great investment and what I call a real jewel! 
Sites:
http://www.kimla.pl/produkt-128-Laser-swiatlowodowy-Flashcut-1530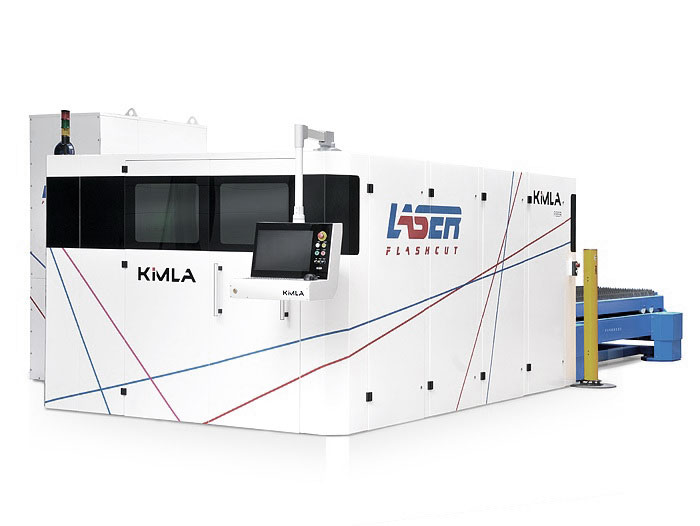 Let's Talk
How would you like me to contact you?