Specialists in the design and manufacture of computer vision-based measurement systems for industrial applications, Northern Ireland's InspecVision offer fabricators a highly streamlined and efficient quality control solution.
Put away your calipers and the time-intensive hand-measuring QC processes you've been labouring with for years. The award-winning InspecVision scan parts in seconds and generate reports automatically.
Offering both 2D (Planar) and 3D (Optiscan) solutions your uptime performance will be improved immediately. Another advantage of the system is that they are much more robust than other similar technologies.
The Planar part inspection machine can be placed anywhere in your plant and is not susceptible to dust, vibration or temperature change.
Seesing Says
The advances in quality control technology are impressive but none more so than the superbly efficient and reliable InspecVison machines.
They are easy to use and your CFO will particularly enjoy the impact on your financial bottom line!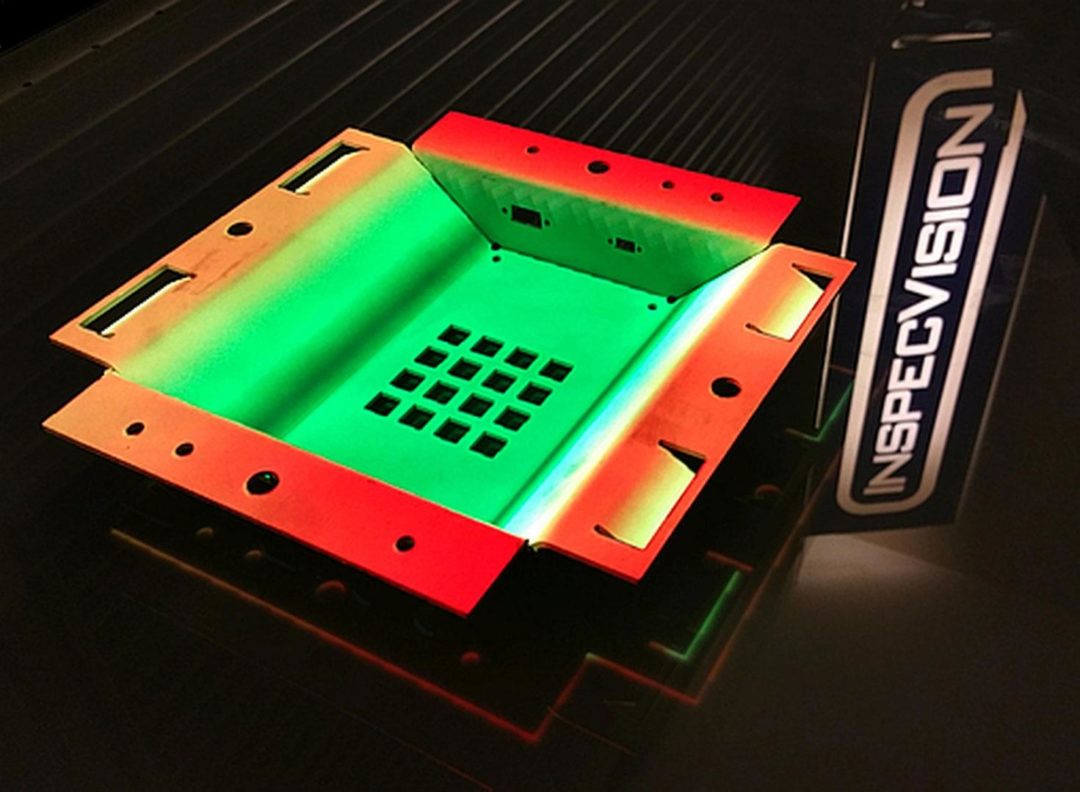 Let's Talk
How would you like me to contact you?